Metropol Condominium Renovation, Bukit Mertajam  
What happen in METROPOL SERVICE APARTMENT in Year 2023? Well, we handle the Condo Interior Renovation for Alvin and successfully done and handover the house after 45 days. Alvin is very kind and talkative guys and he is quite busy with his work. He just pass us the key and let us do the work without question a lot. He not even follow up with us the Renovation Progress. Alvin just pay us follow the progress payment terms and he is so trusted on us. He make us feel very nervous and pressure. WHY?
The more owner act nicely with us, the more pressure we have because we don't want to disappointment them. It make us want to deliver the better workmanship and quality work for them compare to other owner… So don't treat us nice. Hahahaha….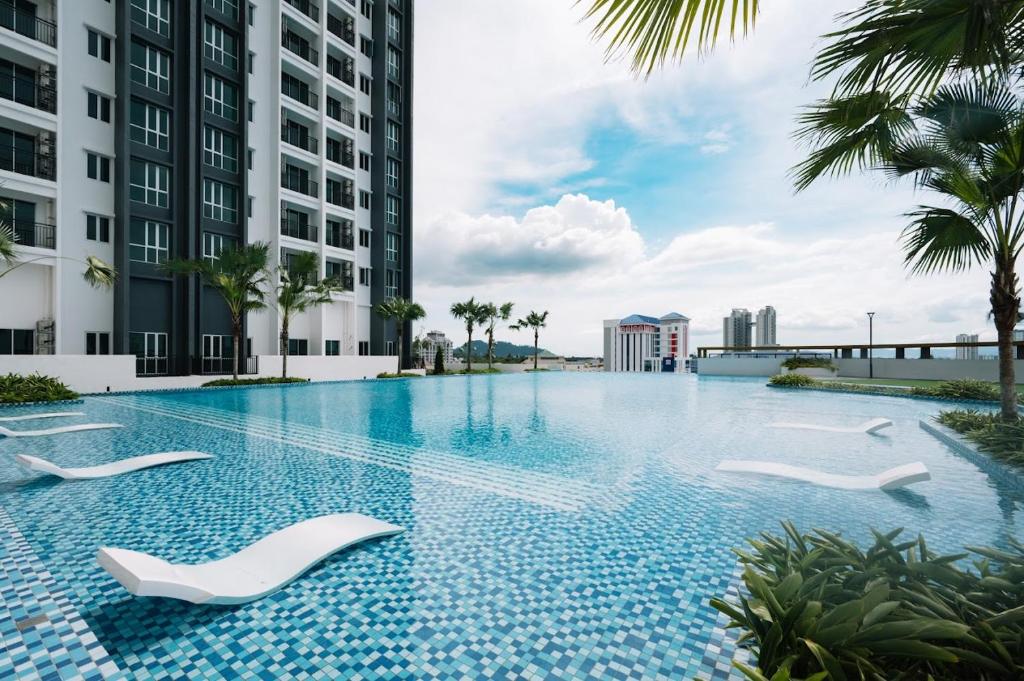 Metropol is a Freehold Condominium located in Bukit Mertajam, Penang. This is a Residential Strata property. The project is located at 38, Lorong Perda Selatan 2 in Bukit Mertajam, Penang Mainland. The project is being developed by Ramana Property Sdn Bhd, a small-scale property development company that has developed only this project in Malaysia. The apartment is 30 storeys tall.
Metropol is a luxurious apartment development. The project is a high end apartment that aims to provide the residents of Bukit Mertajam with a wider variety of living space. The apartment units are spacious enough to house 4 to 5 people comfortably. It is a suitable environment for those who prefer a smaller unit compared to a landed house. Residents can enjoy the scenery that they can only get from the high-rise apartment of the evening sky in Penang. Metropol is an apartment that is located in a strategic location as residents can easily access not only the amenities in the surrounding area but also the tourist attraction that is close to the apartment. Residents can also enjoy all the facilities that come with the apartment development.
Find out more on our project and work portfolio in Gallery Showcase & check out our Facebook for latest update.
Project Details
DATE
CLIENT
PROJECT TYPE
CONTRACTOR